Vlastimil Kotyk - the tour manager, a guide - Vlastimil joined AVE in 2006 as a guide. He has been working as a tour manager since 2007. till now. He has strong experiences from his traveling that he loves. He cycled five weeks around New England and on another trip through
Death Valley. He cycled also from Prague to the Italian Dolomites.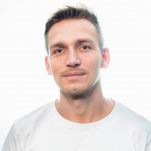 Adolf Mouder - the tour manager, a guide - Adolf started working for AVE Travel in early 2019. He loves cycling, photography, and traveling. After school, he moved to New Zealand where he worked for two years then to Canada for another year. During this time he took the opportunity to discover the world and to connect with people from different countries. In his opinion, he believes that one of the most successful ways to learn about the history and culture of the country is to enjoy the beauty of it from the bike saddle. It also gives you an opportunity to try a variety of regional food and drinks.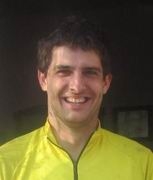 Ondra Burda - a guide - Ondra joined the company in 2006 and during the times he cycled thousands of kilometers around the Czech Republic and also abroad. His bachelor's degree in Modern History and fascination by maps makes him a very passionate and knowledgeable guide who on top of that loves to show his country to anyone interested.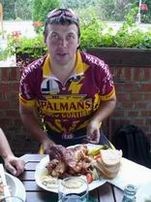 Pavel Hradecký - a guide - Pavel works in education and sports for many years. He enjoys both mountain and road biking and has spent some time in Brazil and Australia. In addition to bike he enjoys scuba diving and traveling all over the world. His most frequent response about the upcoming track "only slightly undulating".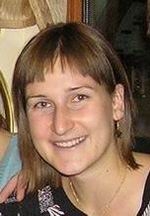 Katerina Cmuntova - guide - Katka is an enthusiastic medical student and she loves sport and cycling above all. Working for "AVE travel" since 2006, she has participated in many one-day trips to Karlstejn castle or week tours through the Czech republic.

Vojta Luhan - a guide - Vojta is an eternal student of Math. This doesn't really help on the trip as much as studying Modern history or Physiotherapy; however, Vojta is interested in a broad variety of other stuff so we believe you won't get bored with him on the tour anyway :)
He joined the company in 2006 and since that time, he perfectly enjoys this part-time job as it unites three activities he loves - sports, fun and traveling.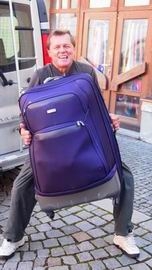 Jindřich Fryje - our best driver of support vehicle - Jindra has been working for AVE Travel over 15 years. Although Jindra is retired now he still joins most of our Guided Group tours as a driver of support vehicle. As he has been on these tours many times he knows each good restaurant and point of interest along the routes.
Cycling is also Jindra´s hobby as well as tennis and other sports. His company on the tour will be something you will enjoy and remember for a long time.